Brand New Dog Training Equipment For Your Bully
You can subscribe for our FREE NEWSLETTER, which we have created for our loyal customers and those who joined us later, right here on this page! This is an archive of all sent Newsletters, which will help you not to miss interesting information about your breed and some opinions from experienced breeders. Join us and you will definitely know more about your beloved doggie!
You know that any branch of industry doesn't stand on place, it is developing every day and dog supply industry isn't an exception. It always invents something new for dog owners, and sometimes it creates things that can greatly help you with some kinds of training. Today we want to offer you a Special Ultrasonic Device that will help you to solve problems when your dog pulls too hard or sometimes behaves aggressively. These New Training Devices will help you through obedience training sessions and will allow almost anyone, even a child, handle your English Bulldog without any difficulties!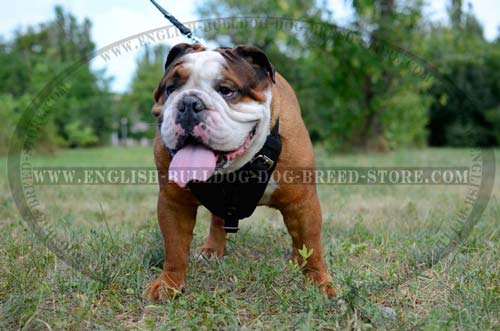 ---