Why do we choose English Bulldog Breed?
You can subscribe for our FREE NEWSLETTER, which we have created for our loyal customers and those who joined us later, right here on this page! This is an archive of all sent Newsletters, which will help you not to miss interesting information about your breed and some opinions from experienced breeders. Join us and you will definitely know more about your beloved doggie!
If you are an owner of English Bulldog (and you are definitely one), there is no doubt that you love this beautiful breed. That's why I am sure that you won't refuse to read some interesting information about your favourite pet. What abilities do English Bulldog breed has? Why do we choose this dogs to become our companions? I hope you will find answers to this questions in a following article. Enjoy reading it!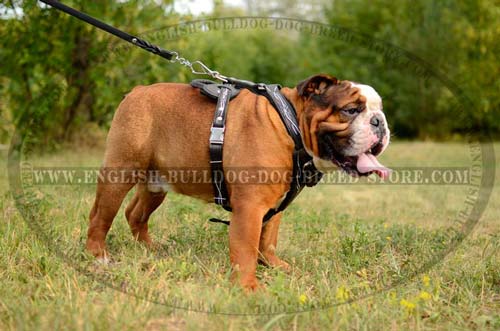 English Bulldog FAQ
When you arrive home with your puppy, remember - your puppy is a baby Bulldog. Like all babies, he needs lots of love and cuddling, lots of rest and sleep, lots of love and cuddling, lots of good, nourishing food and more love and cuddling. Moving to a new home, leaving his dam and littermates and the only humans he has ever really known is a very traumatic experience for the puppy, so try to make the move as easy as possible for him. For the first couple of weeks, try to change his life as little as possible. Follow the breeders feeding routine. The same times, the same amount, the same brand of food, the same supplements. Feed him in the same place at each meal. Be sure he has a special area all his own for his bed. Give him lots and lots of cuddling and petting. Do not let him play so long and hard that he becomes exhausted.
---