Learn More About Your Dog
You can subscribe for our FREE NEWSLETTER, which we have created for our loyal customers and those who joined us later, right here on this page! This is an archive of all sent Newsletters, which will help you not to miss interesting information about your breed and some opinions from experienced breeders. Join us and you will definitely know more about your beloved doggie!!
There is no denying that your English Bulldog is a beautiful and powerful dog. We, dog lovers, like our dogs and can't refuse to know something interesting about them, the history of their breed and their origins. That's why today we want to offer you to have a look at the very interesing article on our site devoted to Olde English Bulldogge. I hope you will be glad to learn more about this breed with the help of the following information.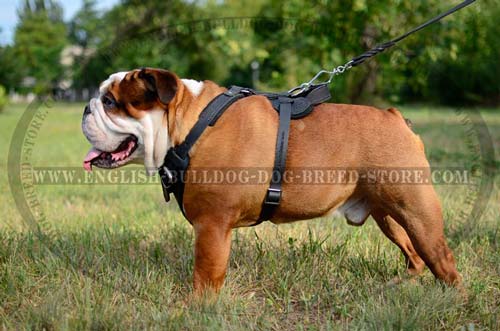 Olde English Bulldogge
The Olde English Bulldogge should be alert, with a symmetrical, well-proportioned body. The dog should be cobby, but have the appearance of an athlete. The head is large and square in proportion to the body. Deeply sunken between the eyes, extending up the forehead and moderately wrinkled. Its jaw muscles are large.
---